PROFESSIONAL DEVELOPMENT
SUPERIOR STAFFING
PRACTICE CONSULTING
Essentials of Hand and Upper Extremity Rehabilitation
October 23-24, 2015
Pittsburgh, PA
(Aliquippa)
Course Description:
This 2-day course is designed to provide participants with the latest evidence for the differential diagnosis, evaluation, surgical management and rehabilitation of common upper extremity disorders from the perspectives of an orthopaedic surgeon and physical therapists who specialize in the treatment of these disorders. This comprehensive program will feature an integrative format of lecture, lab, case studies, and open discussion. (Click here to view brochure)
There is limited space available, so early registration is strongly encouraged.
COURSE OBJECTIVES:
Upon completion of this course, participants will be able to:
Gain a working knowledge of the functional anatomy of the upper extremity and how it relates to the differential diagnosis of upper extremity pathology.
Recognize the pathomechanics and differential diagnosis of various upper extremity disorders and prognosis for rehabilitation.
Conduct a complete evaluation of the upper extremity and interpret radiology reports and images in order to provide a differential diagnosis for various upper extremity disorders.
Design and implement an appropriate rehabilitation program based on the latest clinical and scientific information.
Click here for online lectures
COURSE APPROVAL:
Submitted to Pennsylvania State Board of Physical Therapy and Pennsylvania State Board of Occupational Therapy
NATABOC approved provider # P8360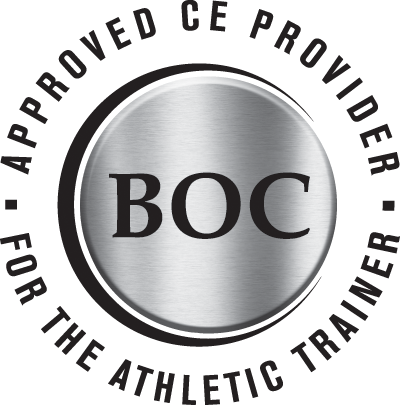 About the Instructors:
Pedro K. Beredjiklian, MD

Dr. Beredjiklian is the chief of hand and wrist surgery at the Rothman Institute in Philadelphia, PA. He is a fellow of the American Academy of Orthopaedic Surgeons and an active member of the American Society for Surgery of the Hand. He is on the editorial board of several journals, including the Journal of Hand Surgery and Clinical Orthopaedics and Related Research. He has authored more than fifty peer reviewd articles, edited three textbooks, as well as numerous book chapters.

Wendy McCoy, PT, CHT

Working at Good Shepherd Partners, Penn Therapy and Fitness as a certified hand therapist, Wendy works with hand surgeons, rheumatologists, and generalists in the rehabilitation of various upper extremity injuries and conditions.  After receiving her BS and MS in Physical Therapy from the University of Pittsburgh she achieved Certified Hand Therapist specialization in 1996. Wendy has been serving as adjunct faculty at the University of the Sciences and Arcadia University.  She has completed clinical research related to hand assessment and presented the findings at the annual ASHT national meeting, receiving the 2011 "Best Paper Award". She has given several professional presentations at local and national conferences and is an active member of the American Society of Hand Therapists and APTA.   

Brian G. Leggin, PT, DPT, OCS

Brian is currently a Lead Therapist and Musculoskeletal Team Leader for Good Shepherd Penn Partners, Penn Therapy and Fitness. He has been working with the physicians and surgeons of the Shoulder and Elbow Service of the University of Pennsylvania and Rothman Institute for over 20 years. He has published numerous peer-reviewed journal articles in journals such as Physical Therapy, Journal of Shoulder and Elbow Surgery, Journal of Bone and Joint Surgery, and Journal of Orthopaedic and Sports Physical Therapy.

Brian has also contributed numerous book chapters and has given several professional and scientific presentations at local, state, national, and international conferences. He is an active member and past-president of the American Society of Shoulder and Elbow Therapists and a member of the executive board of the International Congress of Shoulder Therapy. He is currently and adjunct instructor in the Hand and Upper Extremity Certificate program at Drexel University. He also teaches at Arcadia University and DeSales University.

Course Location:
Keystone Physical Therapy
3109 Green Garden Road
Aliquippa, PA 15001

Lodging:
Embassy Suites Pittsburgh - Airport
550 Cherrington Parkway
Coraopolis, PA15108
Tel: 1-412-269-9070

Hampton Inn—Pittsburgh Airport
8514 University Boulevard,
Moon Towship, PA,15108-4205
Tel: 1-412-264-0020

For more information or questions about this course please contact us at:

phone: (484) 685-3123

email: info@eliterehabsolutions.com