PROFESSIONAL DEVELOPMENT
SUPERIOR STAFFING
PRACTICE CONSULTING
Disorders of the Shoulder: Update on Evaluation and Management

Contact us in you are interested in hosting or attending this course!!


COURSE DESCRIPTION:
         This course is designed in a hybrid format: 1.5 onsite and 4.25 hours online learning. The course is designed to provide participants with the latest evidence for the evaluation, surgical management, and rehabilitation of shoulder disorders from the perspectives of an orthopaedic surgeon and physical therapist who specialize in the treatment of the shoulder.  This comprehensive program will feature an integrated format of of online lecture, in class lecture, lab, video, case studies, and open discussion.(click here for brochure)
Registration Fee: $399 early (3 weeks prior) and $450 regular (after 3 weeks)
COURSE APPROVAL:
Pennsylvania State Board of Physical Therapy (#PTCE007136): 15.75 credit hours (3.75 Gen, 12 DA)
New Jersey Board Physical Therapy Examiners (#606-2014): 15 credit hours

Maryland Physical Therapy Examiners: 1.5 CEU
Maryland Board Occupational Therapy Practice; 15.0 contact hours (2015:097)
FSBPT: Procert approved: 21 state acceptance including Virginia, Washington DC

NATABOC approved provider # P8360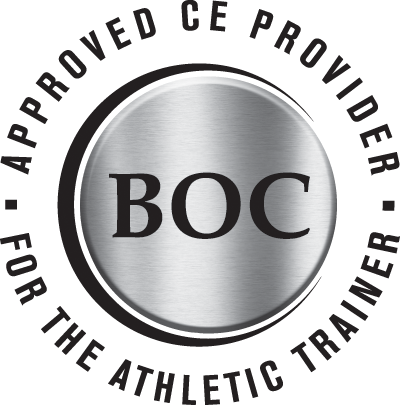 COURSE OBJECTIVES (refer to course brochure for further detail):
Upon completion of this course, participants will be able to:
Gain a working knowledge of the functional anatomy of the shoulder and how it relates to developing a differenetial diagnosis of shoulder pathology.
Recognize the pathomechanics and differential diagnsosis of various shoulder disorders and prognosis for rehabilitation.
Conduct a complete evaluation of the shoulder, interpret radiology reports and images, and document treatment outcomes in order to develop a differential diagnsosis.
Design and implement an appropriate rehabilitation program based on the latest clinical and scientific information.
About the Instructors:

Gerald R. Williams, Jr., MD

Dr. Williams is a Professor of Orthopaedic Surgery at Thomas Jefferson University and Director of the Shoulder and Elbow Center at the Rothman Institute in Philadelphia, PA. He is the editor of several textbooks on surgery of the shoulder and has published countless peer reviewed research articles. He is internationally renowned as a leader in the field of shoulder surgery. He is currently past president of the American Shoulder and Elbow Surgeons.

David L. Glaser, MD

Dr. Glaser is an Assistant Professor of Orthopaedic Surgery and Director of the Shoulder and Elbow Service at the Penn Orthopaedc Institute at Penn Presbyterian Medical Center in Philadelphia, PA. He has published several peer-reviewed research articles, book chapters, and review articles. He is also a memeber of the American Academy of Orthopaedic Surgeons and the American Shoulder and Elbow Surgeons.

Brian G. Leggin, PT, DPT, OCS

Brian is currently a Lead Therapist and Musculoskeletal Team Leader for Good Shepherd Penn Partners, Penn Therapy and Fitness. He has been working with the physicians and surgeons of the Shoulder and Elbow Service of the University of Pennsylvania and Rothman Institute for over 20 years. He has published numerous peer-reviewed journal articles in journals such as Physical Therapy, Journal of Shoulder and Elbow Surgery, Journal of Bone and Joint Surgery, and Journal of Orthopaedic and Sports Physical Therapy. Brian is the author of the Penn Shoulder Score, a self report outcome measure for patients with shoulder disorders. The reliability and validity of this questionnaire was published in 2006 (click here for a link to the article).

Brian has also contributed numerous book chapters and has given several professional and scientific presentations at local, state, national, and international conferences. He is an active member and past-president of the American Society of Shoulder and Elbow Therapists and a member of the executive board of the International Congress of Shoulder Therapy.

Location:


CONTACT US TO HOST THIS COURSE!!


For more information or questions about this course please contact us at:

phone: (484) 685-3123

email: info@eliterehabsolutions.com