PROFESSIONAL DEVELOPMENT
SUPERIOR STAFFING
PRACTICE CONSULTING
Disorders of the Knee: Update on Evaluation and Management
COURSE DESCRIPTION:
            Earn 2 days worth of CEU's in 1 1/2 days onsite with our hybrid model. Take advantage of our e-learning system to view almost 4 hours of lecture in the convenience of your home or office.
This course is designed to provide participants with the latest evidence for the evaluation, surgical management, and rehabilitation of knee disorders. Course content will be presented from the perspectives of an orthopaedic surgeon and physical therapist who specialize in the treatment of the knee.  This comprehensive program will feature an integrated format of lecture, video, case studies, and open discussion.  There will be both a pre-test and a post-test on the material presented.

(Click here for course brochure)
Registration Fee: $399 (payment received 3 weeks prior to course)
$450 (received less than 3 weeks prior to course)

COURSE APPROVAL :
CEU approval: Pennsylvania: PTCE007135 - 15 credit hours (3.75 Gen, 11.25 DA)
New Jersey: NJBPTE # 227-2012 15 credit hours
NATABOC approved provider # P8360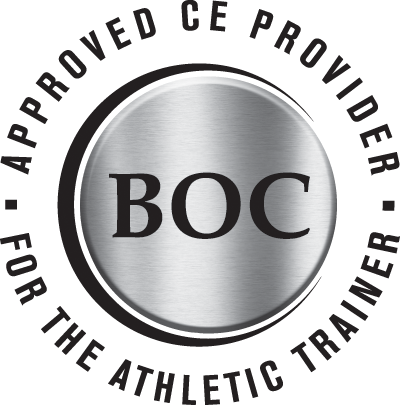 COURSE OBJECTIVES:
Upon completion of this course, participants will be able to:
Gain a working knowledge of the functional anatomy of the knee and how it relates to knee pathology.
Recognize the pathomechanics of various knee disorders and prognosis for rehabilitation.
Conduct a complete evaluation of the knee, interpret radiology reports and images, and document treatment outcomes.
Design and implement an appropriate rehabilitation program based on the latest cliical and scientific information.
About the Instructors:
Brian J Sennett , MD

Dr. Sennett is Chief of Sports Medicine at the University of Pennsyvania Health System and Vice Chair of Department of Orthopedic Surgery. He is fellowship trained and a board certified orthopedic surgeon. Dr. Sennett has published several peer reviewed articles and book chapters. He has been an invited speaker for local and national orthopeid and physical therapy conferences. He has served as converence chair for Lower Extremity Update in Philadelphia, PA. Dr. Sennett has been honored in "Top Doctors in Philadelphia" and Best Doctors in America". integrated format of lecture, video, case studies, and open discussion. 

Brian Eckenrode, PT, DPT, MS, OCS

Dr. Eckenrode is the Sports Team Leader for GSPP Penn Therapy and Fitness at the Penn Sports Medicine Center in Pihladelphia. Brian's clinical experience includes the treatment of high school, college, olympic and professional level athletes. He serves as a senior lab instructor for the Physical Therapy Department at Aradia University. He has published several journal articles and book chapters, and has lectured on orthopaedic and sports injuries at the local and national level.

Michael A. Shaffer, PT, OCS, ATC

Mr. Shaffer is the Coordinator for Sports Rehabilitation for University of Iowa Sports Medicine Department. In addition to his clinical duties, he teaches courses within the Athletic Training Educational Program and is a part time doctoral student in Rehabilitation Science. He has published in Physical Therapy, JOSPT, and Muscle and Nerve. He has previously presented at the APTA and NATA annual meetings as well as APTA Combined Sections, IPTA events, and the Hawkeye Sports Medicien Symposium. His interestes pertain to neuromuscular control of joint instability and rehabilitation outcomes. He is a Past- Presdient of the Amercian Society of Shoulder and Elbow Therapists (ASSET) and has previously received the society's Founder's Award.




Location:

Maris Grove
100 Maris Grove Way
Glen Mills, PA 19342

For more information or questions about this course please contact us at:

phone: (484) 685-3123

email: info@eliterehabsolutions.com